AET - Alipur Educational Trust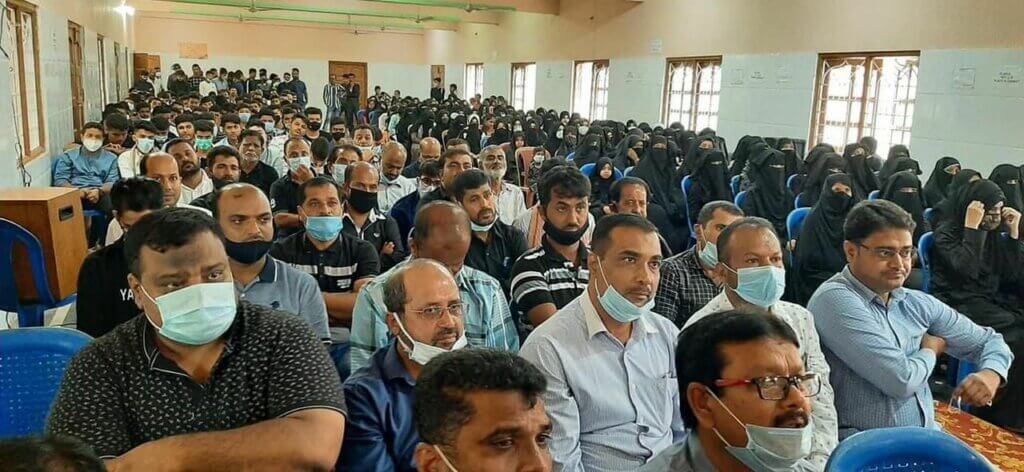 Alipur Educational Trust (AET): Fostering Educational Excellence
Alipur Educational Trust (AET), a beacon of hope for education in the picturesque of Alipur, Karnataka, India. Established in June 2022, the AET is a charitable trust with a singular mission – to uplift and empower Alipur through the power of education.
AET's Founding Vision
AET was founded by a group of visionary individuals, driven by a common purpose. Their initiative involved contributing Rs. 10,000 each, a testament to their commitment to making a positive impact. This journey began at Dar uz Zahara Complex, situated on I.K. Main Road in Alipur.
Aims and Objectives
The core mission of AET is to foster all-encompassing education in Alipur, striving for the highest academic standards. The trust aspires to transform Alipur into an internationally recognized model village with an exemplary literacy rate. It achieves this through a range of objectives:
Empowering Girls: AET is dedicated to creating an environment that encourages girls and women to pursue higher education and vocational training, enriching families and society.
Women's Wing: A dedicated Women's Wing of AET has been established to provide support and opportunities for women and girls to access education.
Educational Institutions: The trust sponsors and promotes educational institutions at all levels, ensuring access to quality education regardless of caste, color, or creed.
Professional and Technical Colleges: AET is committed to establishing modern educational institutions, including colleges of Engineering, Technology, Medical, Dental, Nursing, Pharmacy, law, and more.
Competitive Exam Training: Training centers for competitive exams like Civil Services, Banking, and more are integral to AET's vision.
International Collaboration: AET actively seeks collaboration with renowned foreign universities and institutions, expanding educational opportunities and international recognition.
Monetary Assistance: The trust extends financial support through scholarships, fellowships, grants, and travel assistance to students pursuing advanced studies.
Special Awards: Recognizing excellence in education, culture, science, research, and more through special awards.
Community Support: AET provides interest-free loans, subsidies, and financial assistance to needy educational, social, and cultural organizations.
Educational Events: Hosting district, state, national, and international seminars, workshops, and conferences on vital educational and cultural topics.
Safeguarding Minority Interests: AET is committed to protecting the rights and interests of minorities and economically weaker sections of society.
Promoting Urdu Language: The trust promotes the Urdu language through lectures, poetry contests, essay competitions, and other cultural activities.
Support in Adversity: AET offers financial and other assistance to individuals affected by unforeseen disasters, ensuring they can continue their education.
Counseling Services: Establishing student counseling services and vocational guidance centers.
Accepting Donations: AET welcomes subscriptions, donations, endowments, grants, and government support to fulfill its mission.
Optimal Fund Utilization: Unused funds are judiciously employed in alignment with AET's aims and objectives.
The AET's mission primarily benefits the Muslim community in Alipur, while also extending its reach to all, regardless of caste, creed, race, or religion.
Trustees and Leadership
The Trustees of AET are committed individuals, and the Board of Management is responsible for overseeing the trust's operations. The organization operates with the guidance of an Advisory Board comprising distinguished individuals and representatives from local institutions.
Get Involved
AET welcomes the support and participation of like-minded individuals and organizations who share our vision of fostering education and community development. Your contributions can help us achieve the goals set out in our Trust Deed.
Conclusion
The Alipur Educational Trust is a force for positive change in Alipur, Karnataka. It strives to create a bright educational future for the community, with a focus on inclusivity and excellence. Join us in our journey to make a lasting impact on Alipur through the power of education.