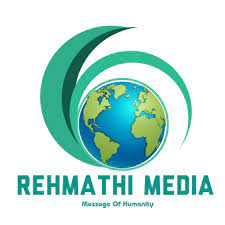 Rehmathi Media is a digital media network established in June 2020 by Abu Talib Rehmathi with the aim of promoting Islamic spirituality and awakening in Alipur. As an independent entity, the organization is managed by Abu Talib Rehmathi, with support from individuals.
To connect with a wider audience, Rehmathi Media has set up its own YouTube channel and Facebook page. These platforms enable the organization to broadcast live events and occasions, helping it to reach out to a broader audience effectively.
Rehmathi Media's YouTube channel features various content such as lectures, sermons, and live programs. This diverse array of content allows community members to engage with Rehmathi Media's mission and stay up-to-date with events in Alipur and beyond. The Facebook page, on the other hand, serves as a platform for the organization to share news, announcements, and updates with its followers.
Through its digital media network, Rehmathi Media makes digital posters for events, demise information, and other personal requests posters in Alipur, promoting spiritual growth and raising awareness. The Rehmathi Media is committed to continuing to have a positive impact, inspiring individuals to seek spiritual development.
Facebook page: https://www.facebook.com/rehmathimedia
Youtube Channel: https://www.youtube.com/@RehmathiMedia