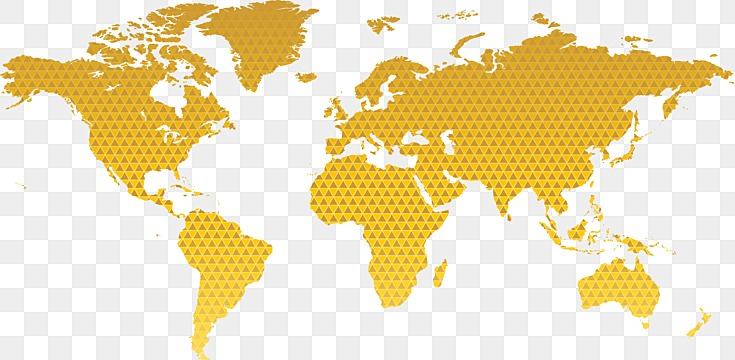 Alipur is a Small Village which makes a small replica of Iran Visiting Alipur is an altogether new experience. Far removed from Iran, and Shia mainstream in India, it is a unique village, harbouring a Shia population of 30,000 and fashioning the lives of its inhabitants according to the orders of the faith.
Before 1972 everyone from Alipur were mostly depended on Agriculture. Later in the year 1972 People from Alipur found Corundum Ruby in Nearby Village of Alipur then Mr. Mumtaz Ali was the only person to find in-depth knowledge about the market of Corundum by visiting various places in india to see Market Strategy of Ruby. Later Mr. Dilfaraz Hussain. Mr. Zahoor Ali Saheb, Mr Ali Raza, Mr. Sibte Ahmed. Mr. Zainul Abedin (Bapu), Mr. Ali Jaan, Mr. Mir Ehsan Ali. Mr. Aijaz Ali, Mr. Hussain Ali (Alias Ali Baba) started Ruby Business in Alipur. And Later in the year 1974 these people went to Jaipur, where they got to know that all gemstones that fall under Corundum minerals are perhaps the most sought precious stones after diamond. They also found that the market for Gems Stones is one of the largest market and there is a huge demand for Gems Stones. Mr. Mir Rizwan Ali was the first person to open office in Jaipur by the name of Alipur Gems in 1974. For the purpose of Unity and Peace between Traders in Alipur, Association was established by Mr. Mir Layeeq Ali in which he presided over including some of the traders as the Members of the Association. by the Name 'Alipur Mineral Labour Association'.
Alipuris in Bangkok are the largest community of Asia proportionally, In contrast to the earliest groups of Alipuris who entered the Bangkok at the first, Mr. Dabeer Ali arrived by the late 1970s with the help of Iranis and The Late Arrivals are Raza Ali and Fasahat and Later on Mr. Akram Raza, Zainul Abiden (Alias Bapu), Bahadur Hussain, Mr. Sibte Ahmed. Mir Ehsan Ali, Anjum Raza as the small business owners are on the whole proving to be very successful, Especially in the fields of Gem Business. After Research we've found that the first Jewellery Office opened by Razas Group from Alipur in the late 1987 as Fanoos jewellery. Later in the year 1990 Mr. Zainul Abiden (Alias Bapu) and Sons opened Office by the name of Hassan Jewellers and then in the year 1991 Mr. Bahadur Hussain and Later in 1992 Mr Aijaz Ali opened Office. Thailand is the only country where people of Alipur form the vast majority. They are well represented in all walks of life. Though the Alipuris are spread all over Thailand but mainly concentrated in area like Bangkok, Maesot and Chanthaburi. As of 2015, It is estimated that there are over 250 Alipuris been living as Gem Traders which is estimated to have 15 Families from Alipur who are presently residing in Bangkok. Since the population started growing, People from Alipur established a Association all over the world called AITA (Alipur International Traders Association) which is located in Surawong road Bangrak, Bangkok. It's a Association which regulates International Trade. AITA officially commenced in the year 2003, which had 22 founder Members initially. AITA was mainly established to focus on supporting people of Alipur to helps them funding their needs by following Islamic rules and regulations.
Alipuris began to arrive in Dubai. After Research we have found that In 1987 Mr. Zainul Abedin (Alias Bapu) was the first person to register a Company Officially in Sharjah Gold Souk as Dar-Al-Salam Jewellers. Later after few months Mr. Ibne Hassan son of Dabeer Ali  registered company officially by the name of Al-Bashaer jewellers in Dubai Gold Souk and also Mr. Bahadur Hussain with the name of Shuguftha Jewellers. Later in the year 1993, Mr. Mir Ehsan Ali by the name of Noorul Hassan Gems and Jewllery. As of 2015, It is estimated to be around 35 to 40 people living in Dubai. Mostly work as Gem traders, Engineers, Labourers and for clerical jobs. People living Abroad visit Alipur often twice or thrice a year, They often continue their banking relationships & telecom relationships with their Family and Relatives.
Alipuris also entered Indonesia late in 1990s. The majority of them travelled from Bangkok to Indonesia looking for better opportunities. Though there are no official figures, it is estimated that there are around 30 people living in Indonesia.
Likewise, There is a huge population of Alipuris migrated in large numbers to the different countries like UK, USA, SINGAPORE, SOUTH AFRICA, HONGKONG, MANILA, IRAN, CANADA and Many more countries. Therefore Alipuris have subsequently obtained the citizenship of other countries too.
Please note that the above content has been created by the dedicated team of AMC to the best of their knowledge. However, as humans, we may make mistakes. If you come across any errors or have any suggestions for improvements, we warmly welcome your feedback. Please send us an email at amc@alipur.info so that we can make the necessary corrections or updates. Thank you for your continued support